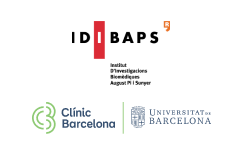 August Pi i Sunyer Biomedical Research Institute – Clinic Foundation for Biomedical Research
Founded in 1996, the August Pi i Sunyer Biomedical Research Institute – Clinic Foundation for Biomedical Research (IDIBAPS-FCRB) is a biomedical research centre of excellence that addresses the most common diseases in our environment. IDIBAPS is a CERCA (Research Centers of Catalonia) center and was first accredited as Instituto de Investigación Sanitaria (Instituto de Salud Carlos III) in 2009. About 1600 professionals are organised into a hundred research groups. The Institute undertakes translational research, i.e., it focuses on ensuring that the questions that arise at the patient's bedside have a response in the laboratory, and that advances made in the laboratory are promptly applied to patients. With over 1,800 articles published annually, it is the leading biomedical research centre in Spain.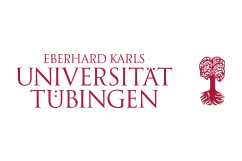 EBERHARD KARLS UNIVERSITAET TUEBINGEN
The University of Tübingen has been a place of top-level research and excellent teaching for more than 500 years and was recently selected for funding in the Excellence Initiative sponsored by the German federal and state governments. The Faculty of Medicine has been involved in around 50 funded projects within the European "Horizon 2020" program. One of the research focuses of the Children's Hospital are rare tumour diseases in children including malignant paediatric melanomas – the German Pediatric Rare Tumor Registry (STEP) is located here. The Institute of Medical Genetics and Applied Genomics represents one of the leading European institutes in human genetics. Lately, the institute was selected for funding as one of four competence centres for high throughput sequencing in Germany. More than 2,000 patients with skin cancer are treated at the Center for Dermato-Oncology every year.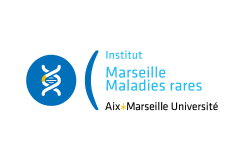 Aix-Marseille Université
Aix-Marseille University (AMU) is the largest multidisciplinary French-speaking university in France, with 80,000 students and nearly 8,000 staff on five large campuses in 9 cities of the southeast. Its A*Midex University Foundation has brought together an interdisciplinary higher education and research cluster encompassing 122 facilities, among which the MarMaRa Rare Disease Institute. Linked to major national research organizations such as the INSERM (France's National Institutes of Health) as well as to the Marseille public hospital system (AP-HM), AMU facilitates training through scientific research and strengthens both local and international ties with the socio-economic and cultural environment.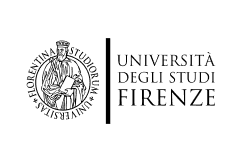 UNIVERSITA DEGLI STUDI DI FIRENZE
The University of Florence (UNIFI) is one of Italy's oldest universities and largest organizations for research and higher education and counts more than 60,000 students, 1,800 teaching and research staff, 1,600 PhD students and research fellows and 12 faculties. Researchers at the UNIFI operate within 21 different departments and can benefit from approximately 40 research structures, including inter-departmental and inter-university centers. The Pathology Research Unit is part of the Department of Health Sciences. The Pathology Research Unit promotes the delivery of clinical diagnostic services in a comprehensive manner bringing together specific experiences and knowledge from various subspecialties of pathology, including melanoma. The research interest lies in translational studies in patients treated with personalized targeted therapies and immunotherapy and in the recognition of tissue prognostic and predictive biomarkers in cancer patients. To this aim, the Advanced Bioimaging Research (AbiR, https://www.dss.unifi.it/vp-259-abir.html) laboratory has been developed at UNIFI equipped with advanced facilities to perform high-throughput assays for fast staining of tumor tissues, multiplex bright field and fluorescence IHC, digital scanning and image analysis software platforms for quantitative measurements of cell density and spatial distance analysis of cells in the tumor microenvironment.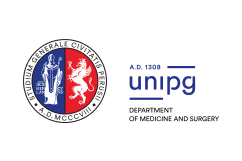 UNIVERSITA DEGLI STUDI DI PERUGIA
The Università degli Studi di Perugia, founded in 1308, is one of the oldest universities in Italy and one of the most accredited, offering a wide variety of courses in all fields of education. Our goal is to provide students with the finest quality degree programmes and academic opportunities within a stimulating multicultural environment, along with the opportunity to enjoy an excellent lifestyle and foster their personal and academic growth while studying at the highest level. The University is today organized in 14 Departments, with about 23,500 students, 1,000 professors and researchers and 1,000 staff members.
The following activity report is published on the website www.unipg.it. In this project the activities of the University of Perugia will be conducted within the Department of Medicine and Surgery. The Department of Medicine and Surgery is organized into sectors that encompass homogenous research, aims and methods. It includes subjects that are taught in the final three years of the degree course in Medicine, in paramedical degree courses and in other degree courses in the fields of Medicine and Biology. Disciplines in the Department cluster around the wide-ranging fields of Internal medicine, medical specialties and pharmacology with the aims of increasing integration of research, patient care and education.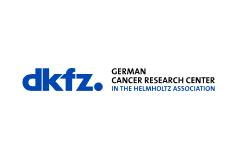 DEUTSCHES KREBSFORSCHUNGSZENTRUM HEIDELBERG 
The German Cancer research Center (Deutsches Krebsforschungszentrum, DKFZ) in Heidelberg, Germany, is the largest biomedical research institute in Germany and a member of the Helmholtz Association of National Research Centers. According to its statutes, the task that DKFZ is dedicated to is to perform research on cancer. In more than 100 divisions and research groups, more than 3,000 employees, of which more than 1,200 are scientists, are investigating the mechanisms of cancer, are identifying cancer risk factors and are trying to find strategies to prevent people from getting cancer. They are developing novel approaches to make tumor diagnosis more precise and treatment of cancer patients more successful. Within DKFZ, the group that is involved in the MELCAYA project is the Junior Group Digital Biomarkers for Oncology led by the Dermatologist and Researcher Dr. Titus Brinker.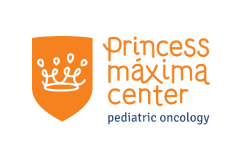 PRINSES MAXIMA CENTRUM VOOR KINDERONCOLOGIE BV
Ten years ago, a group of parents and healthcare professionals started working toward one national children's centre that could accelerate advances in cancer treatment. Those efforts led to the creation of the PMC: a unique centre bringing together all the highly complex care and research for children with cancer in the Netherlands. PMC came into being as an independent organisation caring for children with particular types of cancer in the autumn of 2014. These patients were treated on dedicated wards within the Wilhelmina Children's Hospital (WKZ) in Utrecht. Researchers began working under the PMC banner in 2016. PMC is embedded within the larger medical campus of University Medical Center Utrecht.

The centralisation of all highly complex care and research is essential for realising PMC's objectives. Integration of care and research is the only way clinicians and researchers will develop new insights and innovative, better treatments. PMC is well positioned for this project. It has excellent modern research infrastructure, having been purpose built and designed to be an integrated, translational research facility. PMC has unrivalled access to highly characterised samples within its biobank. The PMC biobank integrates primary patient materials (tissue, blood, bone marrow, etc.) and derivatives thereof (DNA, RNA, etc.), but also aims to store materials that have been generated in a research setting. Finally, the researchers who work within PMC have individually brought long-standing research into small noncoding RNAs as cancer biomarkers, into the centralised PMC research focus. The transition of these researchers from their previous academic institutes was done with careful design of the centre to include the most advanced technology to support this research focus, which will be a distinct benefit for this project.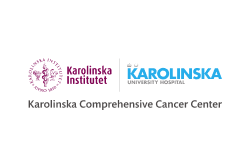 KAROLINSKA INSTITUTET
Karolinska Comprehensive Cancer Centre brings together cutting-edge expertise in highly specialized cancer care and basic, translational, and clinical cancer research at the Karolinska University Hospital and Karolinska Institutet in Stockholm, Sweden. Karolinska University Hospital is one of Scandinavia's premier health facilities with 1600 hospital beds, 1.6 million patient visits per year, 105 600 admissions per year and 15 800 employees.  We provide quality and safe health care with the best expertise, with responsibility for specialized health care for 2.3 million inhabitants in Region Stockholm. The assignment comprises main responsibility for the Region's research and student education in partnership with Karolinska Institutet and other universities and colleges. As a major teaching hospital, we educate and train tomorrow's medical specialists and health care professionals. The research is intensive with approximately 2 500 scientific articles published per year.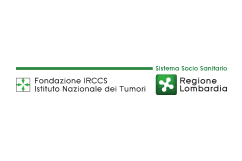 FONDAZIONE IRCCS ISTITUTO NAZIONALE DEI TUMORI
The Fondazione IRCCS "Istituto Nazionale dei Tumori" (INT) is a government-designated national centre for treatment and research (IRCCS – "Istituto di Ricovero e Cura a Carattere Scientifico"). It has a long history in cancer treatment and clinical and basic research on cancer dating back to 1928. Currently, it is recognized as a leading cancer centre in Italy and Europe: in 2018, INT was among the best institutes devoted to a single disease in Italy, being a reference center for most common cancers as well as for rare cancers, including rare adult solid cancers, haematological neoplasms and pediatric cancers. INT is a comprehensive cancer center whose activities range from epidemiology to cancer diagnosis, treatment, rehabilitation and palliative care, including innovative therapies and prevention strategies, with experimental and clinical units being located in the same or nearby buildings, thus favoring their daily interaction.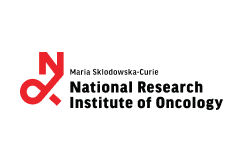 NARODOWY INSTYTUT ONKOLOGII IM. MARII SKLODOWSKIEJ-CURIE
PANSTWOWY INSTYTUT BADAWCZY
Maria Skłodowska-Curie National Research Institute of Oncology is the largest oncology center in Europe, which combines scientific research with clinical work. The activities of the National Institute of Oncology are aimed at addressing the rapid growth of biomedical research and at accelerating the development of new diagnostic tools and treatment methods thanks to collaboration based multidisciplinary approach. Translational medicine, which is often defined as the practice of translating scientific research by using "bench-to-bedside" approach, utilizes the progress made in basic tests, based on which new treatment methods and medical procedures are developed. Our activities are based on the analysis of information from numerous research sources. As a result, we are able to learn more about human biology, diseases as well as develop and test new treatment methods much faster. Such an approach allows us to apply the latest treatment methods and to obtain better treatment results.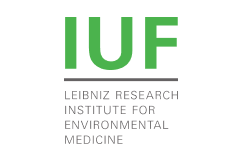 LEIBNIZ-INSTITUT FUR UMWELTMEDIZINISCHE FORSCHUNG GMBH
The research mission of the IUF is the molecular prevention of environmentally-induced health damages. To this end the IUF focuses on environmental noxae of current and global relevance including particles, (non-ionizing) radiation and selected chemicals. In an interdisciplinary approach that combines toxicological, epidemiological, immunological and aging research expertise, the IUF analyses the mechanisms that are causally involved in the health damaging effects of these environmental pollutants. The main focus is on environmentally-induced aging processes of the pulmonary system (research field 1), the skin (research field 2), the central nervous system/neurotoxicity (research field 3) and disturbances of immune reactions (research field 4). All research areas contribute to the development of novel models for risk assessment and the identification of innovative strategies in prevention and intervention. The translation is achieved by advising regulatory authorities and by cooperating with clinicians and the industry.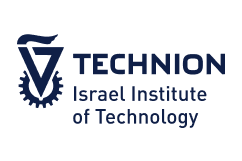 TECHNION – ISRAEL INSTITUTE OF TECHNOLOGY
The Technion – Israel Institute of Technology is a public research university situated in Haifa, Israel. Established in 1912, the Technion offers degrees in science, engineering and related fields. Technion has three Nobel Laureates in chemistry and is ranked in the world's top 100 universities for 2022. The Laboratory of Nano-Based Devices (LNBD) group, headed by Prof. Haick, belongs to the department of Chemical Engineering, Technion Integrated Cancer Center (TICC) and the Russel Berrie Nanotechnology Institute. The LNBD group has an expertise in the field of nanotechnology and non-invasive disease diagnosis. It's studies include the research and development of nano-array devices for screening, diagnosis and monitoring of disease, nanomaterial-based chemical (flexible) sensors, electronic skin, breath analysis, volatile biomarkers, and cell-to-cell communication.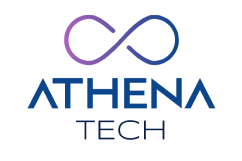 ATHENA TECH SL
Athena Tech is a technological company based in Barcelona that specializes in developing artificial intelligence solutions and software for the biomedical sector. Its main product, Athena Care, is an AI cognitive tool for personalized medicine and advanced analytics for cancer. The platform is designed to be seamlessly integrated into the hospital's systems and empower the healthcare practitioner through data management, enhanced visualizations and real-time AI algorithms for diagnosis, prognosis and precision medicine. Athena Tech's tailored technologies improve clinical outcomes for patients helping in early detection, reducing patient mortality and morbidity, and, consequently, healthcare burden.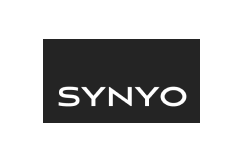 SYNYO GmbH
SYNYO is a research-based company focusing on social science, innovation and technology. It is located in 4 offices in Vienna, Austria. SYNYO explores, develops and implements novel methods, approaches, technologies and solutions in various domains with a particular focus on tackling societal, political, ecological and economical challenges. SYNYO analyses the impact of emerging technologies from different angles and from an interdisciplinary perspective. The team at SYNYO consists of high-skilled employees specialized in several scientific and technical fields such as Health, Safety & Security, Data Science, Education, Social Sciences and Migration as well as Future Technologies.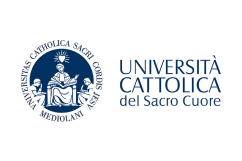 UNIVERSITA CATTOLICA DEL SACRO CUORE
Founded in 1921, Università Cattolica del Sacro Cuore (UCSC) is a non-profit private higher-education institution located in the urban setting of the metropolis of Milano (population range of 1,000,000-5,000,000 inhabitants), Lombardia. This institution also has branch campuses in the following locations: Piacenza, Cremona, Brescia, Roma. Officially recognized by the Italian Ministry of Education, UCSC is a very large (uniRank enrollment range: 40,000-44,999 students) coeducational Italian higher education institution. UCSC offers courses and programs leading to officially recognized higher education degrees such as bachelor degrees, master degrees, doctorate degrees in several areas of study. UCSC also provides several academic and non-academic facilities and services to students including a library, housing, sports facilities, financial aids and/or scholarships, study abroad and exchange programs, online courses and distance learning opportunities, as well as administrative services.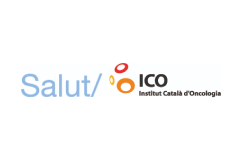 INSTITUT CATALA D'ONCOLOGIA
The Institut Català d'Oncologia (ICO) is a public non-profit centre assigned to the Catalan Health Service working exclusively in the field of cancer. ICO is the referral cancer centre for almost 50% of the adult population of Catalonia and its approach to the disease is comprehensive, combining, all in one organisation, prevention, patient care, specialised training and research. Structured as a network, it comprises four centres (ICO L'Hospitalet, ICO Girona, ICO Badalona and ICO Tarragona i Terres de l'Ebre) that work in cooperation with university hospitals, local hospitals, non-profit health research institutes and universities. Thus, a rich, stimulating and multidisciplinary environment and fertile scientific humus for biomedical research is provided to ensure the highest quality provision of health care.
ICO main research programmes are Cancer Epidemiology, Hereditary cancer, Program Against Cancer Therapeutic Resistance, Cancer Prevention and Control Program, Oncology Data Analytics Program and there are groups in Medical Oncology, Radiotherapy, Clinical Haematology, Psycho-Oncology, among others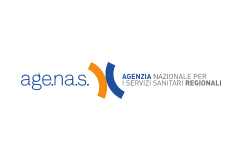 AGENZIA NAZIONALE PER I SERVIZI SANITARI REGIONALI
The Italian National Agency for Regional Healthcare Services (AGENAS) is a non-economic public body funded in 1993 and subject to oversight by the Ministry of Health.  AGENAS' mission of "technical and scientific body of the Italian NHS carrying out research activities and supporting the Ministry of Health, the Regions and Autonomous Provinces of Trento and Bolzano. Acting as a link between the central, regional and local level, AGENAS provide technical and operational support to Regions and healthcare organizations with regards to organizational, economic, financial aspects and efficacy of health interventions, as well as patient centeredness, quality and safety of care. AGENAS is also responsible for the National Program of Health Technology Assessment Program for Medical Devices. Furthermore, in March 2021 my agency was appointed as National Health Digital Agency, this implying a focus on digital health, digital technologies and digital therapeutics and on the methodologies to assess them.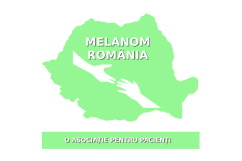 ASOCIATIA MELANOM ROMANIA
Melanom Romania Association (AMeR) is a patient organisation founded in 2015. Through education and research strategies, access to prevention, early diagnosis and the latest health technologies, Melanom Romania aims to improve the lives of all melanoma patients.
Julie Williams
Core, Personal trainer
Frank Lyman
Bodybuilding Coach
Molly Peters
Core, Personal trainer
Warren Bower
Yoga Instructor
Simon Wilson
Core, Personal trainer
Molly Peters
Cardio & Conditioning
John Knox
Core, Personal trainer
Pippa Howard
Yoga Instructor
Please enter valid form ID